IBPF Carlsbad Marathon Kick Off Lunch
contact - Lori Butler, phone = 858-764-2496, email = lbutler@ibpf.org
website = https://events.r20.constantcontact.com/register/eventReg...
When - Tuesday November 24, 2015 from 11:30 AM to 1:00 PM PST
distance = Half & Full Marathon in San Diego, CA
International Bipolar Foundation will feature Suzy Favor Hamilton at a free kick-off luncheon for the Stigma Buster's annual charity run in the 2016 Tri-City Medical Center Carlsbad Marathon. This complimentary luncheon for supporters and interested community members will be November 24, 2015 at Dave and Buster's at 2931 Camino Del Rio N, San Diego, CA 92108.The lunch event is a precursor to Hamilton's half marathon run in the January 17, 2016 Carlsbad Marathon to support the Stigma Buster's team and others running to raise funds and awareness for bipolar disorder. Hamilton, whose story is told in her recently released book and memoir, Fast Girl – A Life Spent Running from Madness, is determined to raise awareness, provide understanding, and offer inspiration to others coping with their own challenges.The former middle distance Olympic runner will speak about her battle with mental illness, and how mania not only controlled and compelled her in competition, but also in life. As a three-time Olympian she was the darling of American track and field. An outstanding runner, a major sports apparel spokesperson, and a happily married wife, she was the model for an active, healthy, and wholesome life. Her perfect facade masked a dark truth: manic depression and bipolar disorder that drove her obsession to perform and win.To race with Suzy on behalf of the International Bipolar Foundation in the Carlsbad Marathon on 1/17/206 or to register for our free 11/24/15 lunch - contact hzupin@ipbf.org or see -
http://www.ibpf.org/event/stigma-busters-dave-and-busters-kick-lunch-carlsbad-marathon-suzy-favor-hamilton
San Diego hosts a great variety of running events throughout the year!
With an annual calendar full of running events, you can find a race to run nearly every weekend.
There are many 10k races, but also 5k, 8k, 15k, half and full marathons to chose from.
If you want to get off the road there are trail and cross country races also.
On this page you can find races to run by month, distance or type.
Enjoy your running in San Diego!
---
RACE INFO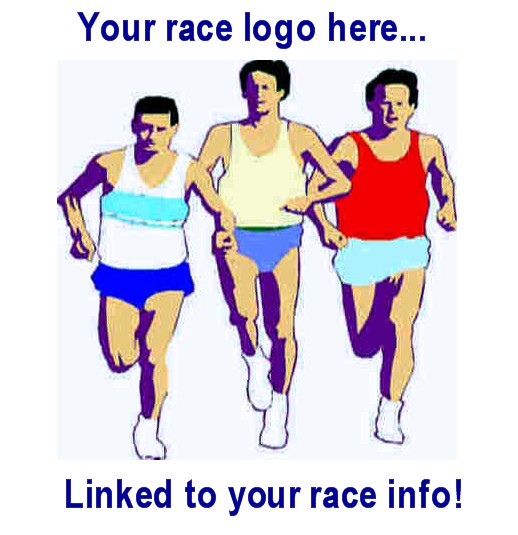 Your run will be listed TWICE, by Month and Distance!
RaceName -
Course -
City, State = San Diego, CA - Zip-PostalCode = 92109 - Country = USA

Other Comments = race info and description